During the early to mid 1900s model railroads were in the hay days. Lionel as well as American Flyer by Gilbert were the key brands to own. Every kid wanted a model train for Christmas.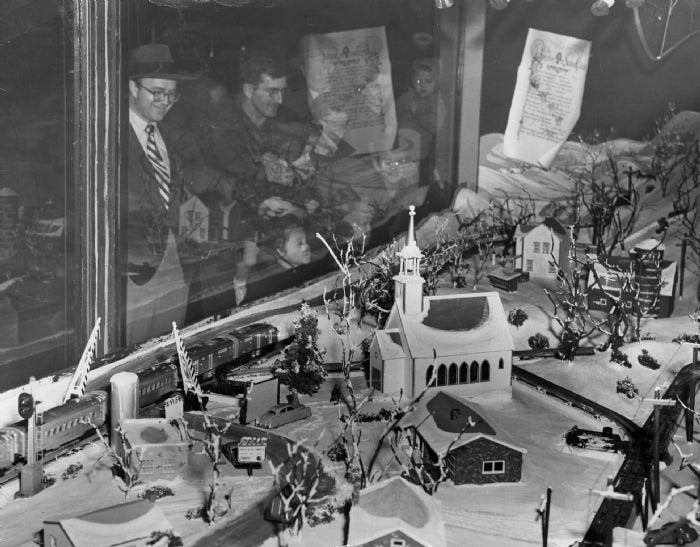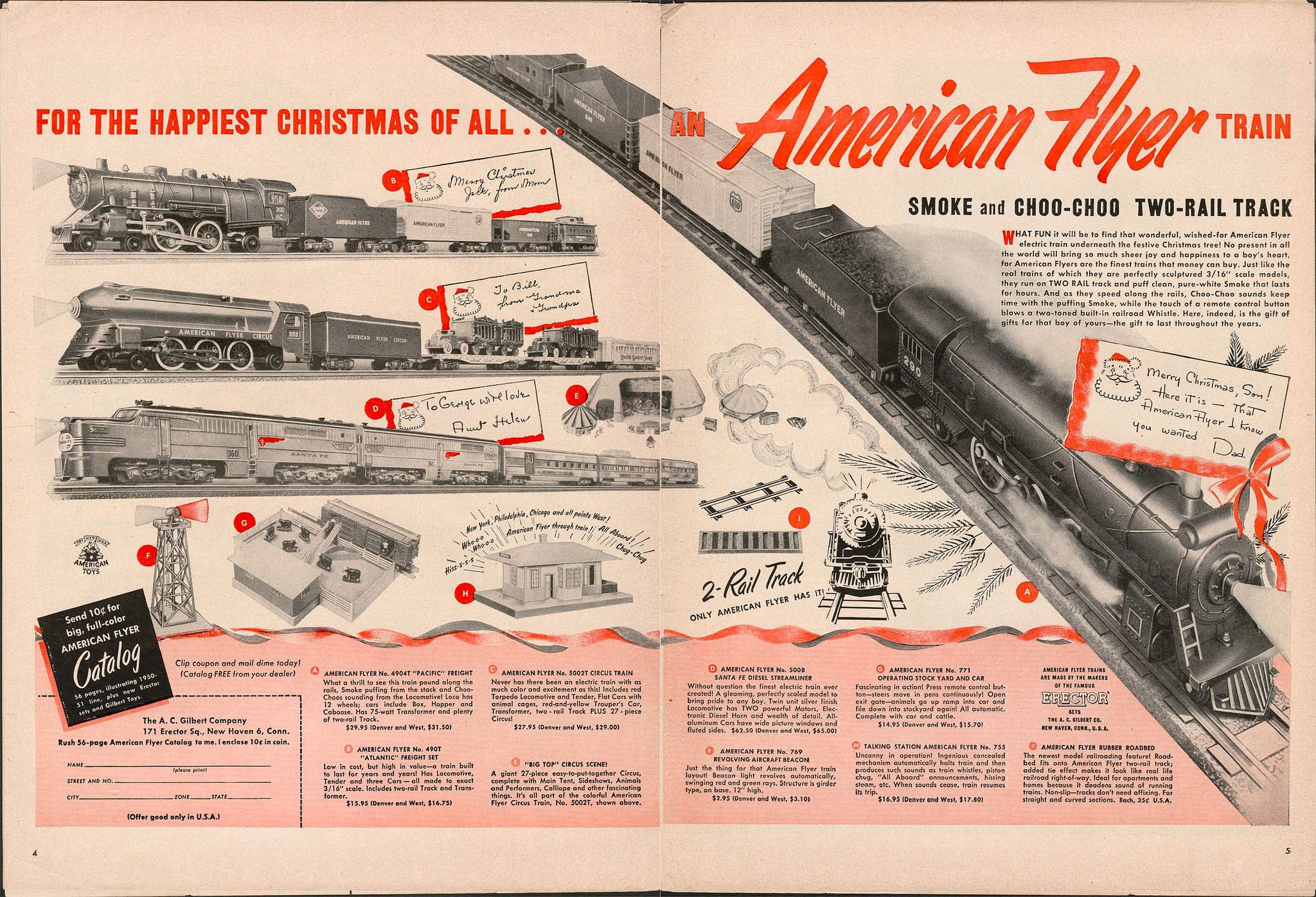 Lionel is considered the leader in model trains, but the American Flyer trains are highly sought after today by collectors.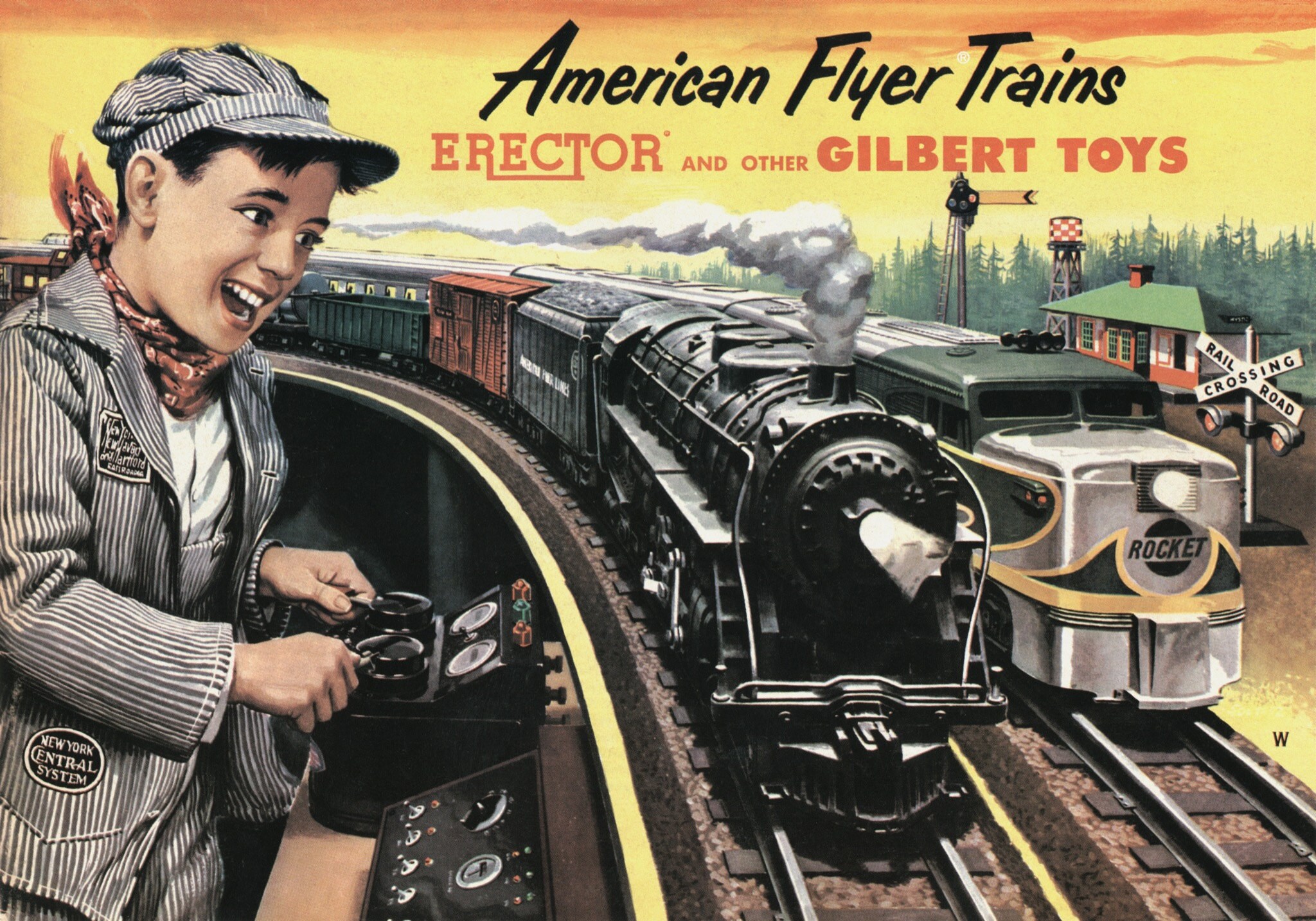 The A. C. Gilbert Company was founded in 1909 in Westville, Conneticut by Alfred Gilbert. The company also created the errector set. In 1938 Gilbert bough the struggling American Flyer Train Company and created the S-Scale trains with high detail and realistic capabilities. Lionel out sold American Flyer during this period nearly 2 to 1. The Gilbert Company in 1930 employed approximately 5000 utilizing 3 shifts to produce all it's products.
Alfred Gilbert died in 1961 and the company struggled and by 1967 was out of business having sold the Erector Set to Gabriel Industries and American Flyer was sold to it's competitor Lionel.
We have just aquired a very nice set of 1950s American Flyer cars and track from an estate sale in Indiana where it had been stored in a basement since the 1960s. These can be seen at our shop indpicker.com
Until next time, Indypicker